Sell Tesco Mobile Phones
Trade in your old Tesco Mobile with us today!
What makes Tesco Mobile so great?
At Tesco Mobile, you're spoilt for choice. They carry various devices from tech titans like Apple, Samsung, and Huawei, catering to all budgets. Besides their cost-effective pricing, the deals, discounts, and perks Tesco Mobile offers make them a super attractive choice. If you're a Tesco Clubcard member, you can even get some great deals on the latest tech.
However, if you happened to have fallen out of love with your Tesco device, you may be looking to switch phones. So, if you want to trade in your Tesco Mobile phone, don't worry. Mazuma is right here to ensure you have a breezy and stress-free experience. We buy your device for some of the most competitive prices you can get online and strongly believe in responsible device recycling.
Transform your Tesco Mobile phone into cash
If you've reached the end of your contract and are thinking, "Perhaps it's time to sell my old Tesco Mobile phone?", you've come to the right place. With Mazuma Mobile, selling your mobile phone for cash is a piece of cake. We offer a streamlined, four-step process to get things done in a jiffy.
Step 1: Initiate Your Sale
Visit our website to tell us what device you're saying goodbye to.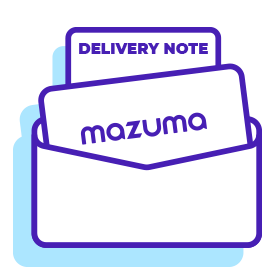 Step 2: Secure Your Device(s)
Once we're done with registration, we send over a sales pack to securely pack your device.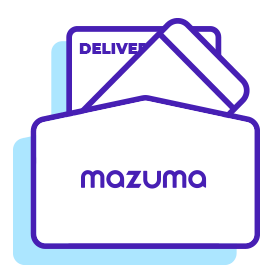 Step 3: Send Off Your Device(s)
Using the postage label in the sales pack, your device can start its journey towards reuse. The best part? This whole postal adventure costs you nothing!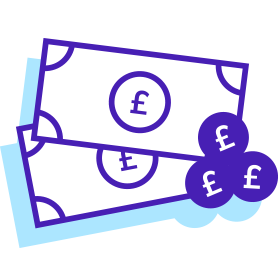 Step 4: Get Paid Quickly
As soon as we receive and inspect your device, we'll send your payment promptly.
Mazuma Mobile is all about making life simple and contributing positively to the environment. Swap your Tesco Mobile phone for cash today—reliably and sustainably with us.
Can I sell my Tesco Mobile phone whilst still in contract?
Although it's often thought of as the underdog of networks, as of 2023, Tesco Mobile served 5 million mobile customers and was the biggest virtual mobile network in the UK. Using O2 Network for its service but offering incredible budget plans and discounts, it's no surprise why Tesco mobiles are so popular. However, whilst the network is incredible, if you aren't happy with your device, why not consider a mobile phone trade-in?
Unfortunately, we can't accept any phone which is legally not owned by the seller. However, if you are still in the middle of your contract, it is pretty easy to free yourself from a device you may not be happy with. Unlike years ago, contract providers have made it much simpler. Instead of having one package which includes your data plan and device, most providers separate them onto two separate agreements.
This means you can pay off the remaining contract on your device without worrying about your data plan. However, always talk to your service provider first to ensure this is possible
If you can do this, you can get the money back from your device with our trade-in services.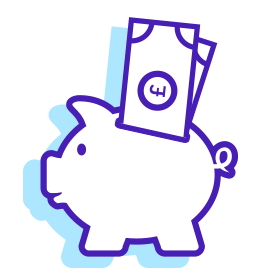 Can I trade in my old Tesco Mobile phone if it's broken?
If you want to sell an old Tesco Mobile phone, but it's seen better days, don't worry. We appreciate all phones, whether pristine or a bit battered. As long as the device isn't irreparably damaged, we can refurbish it to breathe new life into it and find it a loving new home.
So, even phones with broken buttons, shattered screens, or corrupt software can find a new beginning with us! Here are just some of the issues we often encounter, and they're completely okay:
Cracked screens
Power issues
Broken microphones
Faulty speakers
Damaged buttons
Unresponsive touchscreens
Scratches and dents
Corrupt or malfunctioning OS, among other software issues
If you're unsure about the condition of your Tesco Mobile phone and wonder if we'd quote a price for it, don't hesitate to reach out. Our fantastic team of experts is always ready and happy to assist you.
Is there any Tesco Mobile phone I can't sell?
We adore all phones and want to give them a second life. But there are a few times when we just can't purchase a Tesco Mobile phone. The first common one is if the phone is snapped in half, this makes any parts of the device pretty unusable for us.
Other reasons include if it's walking on the wrong side of the law. If the device has been reported as stolen or lost or on a network's naughty list, it's a deal-breaker for us. We always do our homework, using our extensive testing process to get the lowdown on every phone's past; if any red flags pop up, it's a 'no-go'.
If you have any worries about the condition of your device, contact our team, who would be happy to discuss this with you.
Why choose Mazuma for my old Tesco Mobile phone trade-in?
You know what? There are lots of ways to sell your Tesco Mobile phone, like auctions or online marketplaces, but they don't offer guarantees. Often your phone can be hanging around for weeks before you get a bite on your ad.
In comes Mazuma!
We're eager to take your phone off your hands, and we'll give you a quote in minutes – no more waiting around. Plus, our free postage helps your phone reach us quickly without any hassle. We've got plenty of fantastic benefits, so much so that we have an entire page dedicated to why you should choose us for your Tesco Mobile phone trade-in.
Unsure about anything? No worries! Our handy FAQs are ready for you, or just drop us a message. We're here to help.
So, let's get that Tesco Mobile phone of yours a quote today!