Sell Three Phones
Looking to sell your Three Network phone? We can give you a great price in minutes!
Get cash for your Three network phone
As a leading network with a wide range of devices, Three Network phones perfectly combine excellent value, superior technology, and brilliant network coverage. Trading in your Three Network phone can help you secure some significant cash.
Why sell your Three network phone?
The Three network, more commonly known as Three, is a global telecommunication service launched in 2002. The brand name "Three" represented the company's innovative 3G services at the time. They were among the first to offer 3G-connected phones, and whilst that cellular network is no longer available thanks to 5G, they still hold a global reputation as a leading network.
However, if you've switched network providers, upgraded to a newer model, or simply have old devices lying around - no matter your reason - selling your Three Network phone couldn't be easier, and it not only provides you with extra money but also contributes to electronic waste reduction.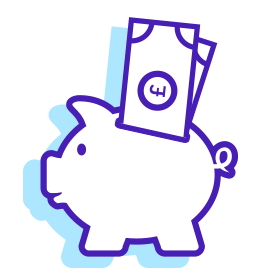 Which Three phones can I sell?
You can sell any old Three phones with our "sell my mobile" services. Whether you have a high-end smartphone and wish to sell your iPhone 14 or are an Android user looking for a Samsung S23 trade-in, we're happy to give your old phone a new life.
So, whatever your make or model, take a look through our huge list of devices and find yours to get a great price. Choose us for a breeze-like, secure sale process. You'll enjoy competitive rates, quick payments, and our top-notch customer service from a team that's always ready to help.
Can I sell my broken Three network phone?
Got a Three Network phone with some battle scars? No worries! We understand and are happy to tell you you can still sell your broken phone to Mazuma. We accept phones with various issues, like:
Cracked screens
Power problems
Broken microphones
Dodgy speakers
Damaged buttons
Touchscreens that aren't playing nice
Some bumps and scratches
Software glitches and more
Sure, these blemishes may impact the phone's value, but by giving us all the details, we can provide a fair and accurate online quote just for you. Saying that, sometimes there might be a rare situation when we can't accept a device.
In case of doubts, just reach out to our team – they're super helpful and will always provide you with the best advice for anyone looking to trade in a Three Network phone.
Why should I trade in my old Three phone?
Well, there are lots of reasons. One biggie is that you're helping the planet! Believe it or not, each smartphone packs a bunch of harmful toxins that stay harmless while the phone's in use. But they can seriously mess up the environment once left to break down. So, recycling them responsibly ensures the phone's environmental footprint stays light.
Plus, let's talk space. Just visualise that drawer or bin overflowing with outdated tech and phones. By recycling, you reclaim that space for your other prized possessions. Not only have we made the process so straightforward that it is a doddle to trade in your Three network phone, but we have no hidden prices in our quotes. What you see is what you get unless, of course, we discover some undisclosed damage to the device. But we know you wouldn't hide anything from us.
Which Three network phones can't we buy?
There are certain Three Network phones we can't buy. Anything involved in shady affairs like crime reported lost or stolen, blocked by the network, or even very literally snapped in two won't make the cut. Factory resets won't trick us, as we have an extensive testing process to scope out any red flags.
Remember, we can't accept phones still under network contract, either. So, as long as your phone doesn't fit into any of these categories, you are good to go! Got doubts or queries about eligibility? Just give us a shout - we're here to help you figure things out!
Why should I sell my Three phone to Mazuma?
First off, you're already here, so what's the harm in getting a quick quote? After all, we do offer some of the best competitive prices online when looking to trade in a Three phone. However, we know that you may need a few more reasons to sell to Mazuma, so here you go: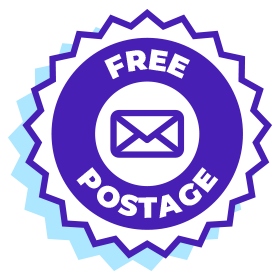 Free postage and packaging
No need to fret about shipping costs—we offer three convenient, free options to get your Three Network phone to us.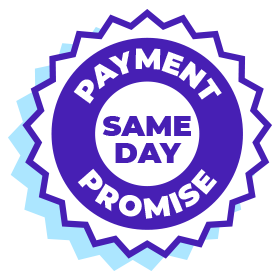 Same-day payment *
Received your phone, and everything checks out? Expect a payout the same day!
* Monday to Friday, excluding public holidays. Same-day payment does not apply to orders received after 2pm and in events out of our control.