Sell O2 Phones
Sell your O2 phone for cash in four simple steps.
The O2 Network: Why Choose It?
The O2 network, one of the UK's leading providers, offers a variety of devices from top brands like Apple, Samsung, and Huawei. With a wide range of plans to suit all budgets, from pay-as-you-go to contracts, O2 attracts consumers through exclusive deals, discounts, and perks such as O2 Priority and O2 Refresh.
When the time comes for you to trade in your O2 network phone, Mazuma is here to provide a seamless experience. In addition to buying your device, we also facilitate responsible device recycling.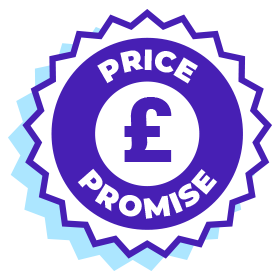 Our service includes a price promise guarantee, ensuring the online quote for your device is precisely what you'll get paid, often on the same day we receive your phone. Experience a reliable, eco-friendly trade-in service with Mazuma Mobile for your O2 network devices.
Turn Your O2 Phone Into Cash
Mazuma Mobile makes it easy to sell your O2 phone for cash. We provide a convenient, four-step process that takes no time at all.
Step 1: Register Your Sale
Visit the Mazuma Mobile website and let us know which device you're parting with. From mobile phones to gaming consoles, we're ready to help you declutter and cash in!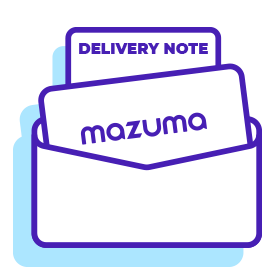 Step 2: Pack Up Your Device(s)
Once registration is done, we'll provide you with a sales pack to tuck away your device securely. Like you, we want to ensure your device reaches us safely and sound!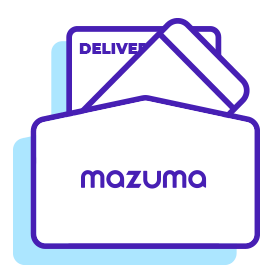 Step 3: Post Your Device(s)
Use the enclosed postage label in the sales pack, and together, we can ensure that your device begins its journey to a new purpose. Plus, it's free of cost for you!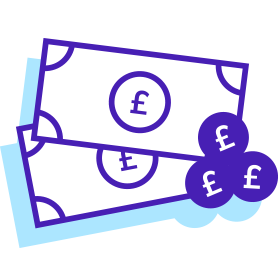 Step 4: Receive Fast Payment
As soon as we receive your device and give it a check-up, we'll promptly issue your payment. At Mazuma Mobile, we believe in offering a trustworthy and efficient service, making sure there are no hidden fees or nasty surprises. You'll get the exact amount we quoted online.
Reliable and eco-friendly, the Mazuma Mobile experience is about making life easier while creating a positive environmental impact.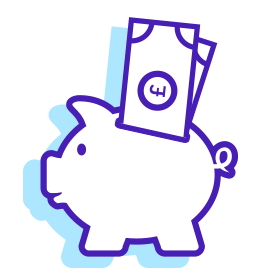 Sell Your Broken O2 Phone
We've all been there – minding our business when suddenly, an O2 phone finds a new calling as a gravity tester straight onto the pavement. Or maybe an overzealous bout of karaoke left its microphone a tad worse for wear.
Whatever the ailment, Mazuma Mobile embraces your technology in all states and dispositions. If your device is pulling any of the following stunts, take heart - we've seen it all:
Cracked screens
Lack of power
Broken microphones
Speakers that think silence is golden
Damaged buttons
Touchscreens seemingly on a perpetual coffee break
Scratches and dents
Software issues
Simply tell us about its "unique" qualities when selling your broken phone. Rest assured, we're not prepping a roast but crafting an accurate quote for your broken O2 phone. As the saying goes, one person's malfunctioning phone might just be another one's... well, useful parts.
Sell Your O2 Phone on Contract
As we started 2022, the UK boasted an impressive 71.8 million mobile connections. Suppose you're among those who recently committed to an O2 contract only to find out it wasn't quite the right fit. The good news? You're not bound to this contract forever. It's possible to cancel it at any point—all you need to do is settle the remaining balance.
Are you concerned about losing your data plan and phone number? Don't be! Your new contract commonly consists of two separate agreements—one for the device and one for the data plan. Consequently, should you sell your O2 phone to us at Mazuma Mobile and use that income to pay off the rest of your device contract without impacting your number and data plan. You're then free to find a better-suited device.
Our streamlined process makes selling your O2 phone for cash a breeze.
What Phones Mazuma Can't Buy
While we strive to be flexible and quick to respond with a hearty 'Yes!' to every O2 phone trade-in, there are a few exceptions we need to tackle. Primarily, we cherish an honest, above-board ethos. Sadly, any phone dipped in dubious affairs, flagged by the authorities, or listed as lost, stolen, or barred by network providers, can't join our exchange team.
If your device has had a memory wipe, don't sweat it. Our reliable pal CheckMEND can recount a device's history without a bother. If we highlight any issues, we hand the device to the local authorities to take action with.
We'll admit we've seen many a mobile miracle. But even with our skills, we cannot repair or recycle a device that has been bent or snapped in half. If your gadget has met such a twisted fate, we cannot purchase it.
Why sell your O2 phone to Mazuma?
Mazuma Mobile is your ultimate choice in the UK for a friendly, straightforward, and resourceful platform to trade in old devices. We've rounded up a list of magnificent reasons for choosing us to put your O2 phone in the spotlight:
No more endless waiting
Wave a fond farewell to uncertainty and buyers taking an age to appear. With us, we'll catapult a quote quicker than you can say "O2 phone."
Easy-peasy process
Delighted with our price? Ship us your phone the same day and bask in the glory of a hassle-free experience!
Free shipping
Send us your O2 phone, and we'll cover any extra costs. No seller's fees or postage charges, just unadulterated convenience on a silver platter.
Free tracking
We cherish being in the know and bet you do too. Our complimentary tracking service ensures you can follow your O2 phone's journey until it lands safely with us.
Fast payments
If you've been honest about your phone's condition, you could have money in the bank faster than a sports car zooming past a snail
Thinking we might be the answer to your O2 trade-in? Get a price for your O2 phone today! If you have any questions, we have a wealth of resources on our support pages to provide you with everything you need to know about recycling a phone with us. Our staff are also a call away if you want to speak to someone 1-2-1.
From iPhones to Androids, such as the Samsung Galaxy S trade-ins, we're the bee's knees of the O2 phone world. We offer competitive prices and no hidden fees, so you can be sure you're getting the most for your O2 phone. Plus, our four-step process is quick and easy, so you can get the cash you need in no time.
So, don't wait any longer – sell your O2 phone to Mazuma today!