Phone Recycling
Save your wallet while you do
your bit for the planet.
Mobile phone recycling and reuse
Mazuma Mobile is a pioneer in mobile phone recycling and reuse. Back in 2006, when we first started, we were one of the first to reveal the sorry plight of forgotten old phones lying around in homes across the country.
Fast forward to today, and millions of UK consumers like you know that a forgotten old phone is worth something - sometimes a lot! We've put cash into countless pockets through buying old devices people no longer need, but there's a bigger reason we do what we do.
When you recycle a phone for cash with Mazuma, you get peace of mind knowing that we will do everything we can to extend its life and find it a new home. If that's not possible, we don't throw the phone away. We're committed to recycling everything we possibly can from the de-vice using safe and sustainable practices that minimise environmental impact and keep old phones away from landfill sites. A phone trade-in with Mazuma isn't just good for your wallet; it's good for the planet.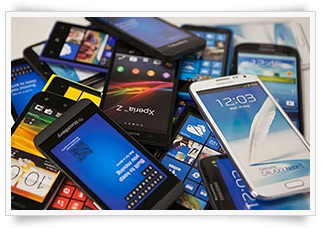 Did you know?
Over 20 million handsets will be upgraded in the UK this year.
98% of UK households have a mobile phone, and the average household is home to 4 or more old mobile phones. That's over 50 million unused phones nationwide, and that's before you've even considered other unused tech, like old games consoles, tablets and smartwatches.
Your mobile loses its value by approximately £5 per month. This means, as a nation, we could be losing out on up to £3 billion per year by not doing anything with our old phones! All the more reason to head over to Sell My Mobile and find out how much you could get for your old devices.
Old phones contribute to e-waste. The world is estimated to be discarding over 50 million tonnes of e-waste yearly – that's heavier than the combined weight of all the commercial aeroplanes ever made!
Recycle my mobile for cash schemes like Mazuma help combat this by prolonging the life of used phones and stripping down and recycling those that have reached the end of their lifespan.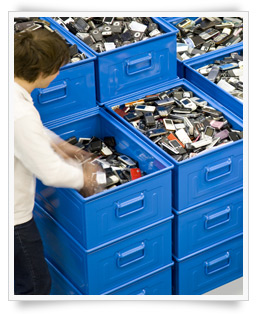 What happens when I recycle my phone?
The first step is to get your guaranteed quote from Mazuma. We take most devices; whether you're looking for an iPhone or Samsung trade-in, or any other make, we'll give you an honest, fair price for your old device based on its condition.
Once we receive your phone, we'll test it and make payment on the same day - we know our customers like being paid quickly!
Now it's time for the real work to begin. The phones we purchase go through our WEEE Treat-ment Facility, where they are screened and prepared for reuse. Depending on the phone's make, model, and condition, it will be distributed to one of our trusted reuse partners.
The phones will then be given a fresh lease of life. For some devices, that means nothing more than a good clean and polish to get it looking tip-top and ready for a new home. For others, some more extensive repairs are needed. Our goal is always to fully recondition as many phones as we can.
For anything past the point of repair, the device is dismantled and stripped of its recyclable parts. This not only means the individual pieces, like metals, can be used to make something else but keeps any hazardous materials inside the phone away from landfill sites, where they could leak out and damage the surrounding ecosystem.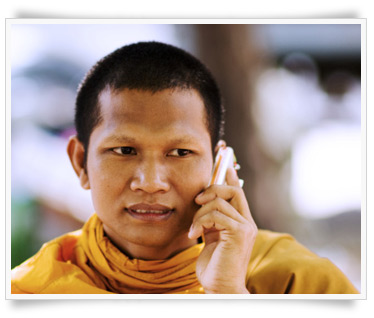 When I recycle my mobile, where does it go?
That's a good question! It depends on demand, really. For example, let's say you've given us your old iPhone through our Sell My iPhone page. Once it's with us, we search globally for markets with the highest demand for that particular make and model. Selling to the right market means we can achieve the best price for your phone and, in turn, pay you the most for it.
It might surprise you to learn that 90% of the phones we receive stay in the country, as demand for second-hand mobile phones continues to grow in the UK. Our UK phone recycle and reuse partners include mobile phone retailers, repair centres and insurance companies, to name a few.
A number of our handsets are also reconditioned and redistributed in various overseas markets via our trusted network of reuse partners. Mobile phones have become indispensable in helping to drive social change and economic growth in developing countries.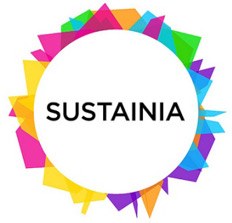 Who wins when I recycle my phone?
We all do. You get your cash (quickly!), we get your old phone, and someone else gets access to an affordable, working mobile phone here in the UK or a developing country. Furthermore, it's a win for the environment. Sustainable recycling practices like extending a phone's life through reuse help to minimise the impact e-waste has on planet earth.
We all want to stay connected and have the latest tech, but the fewer new handsets we buy and the more we can salvage from phones that are past their best, the less we have to depend on the planet's finite natural resources.
Every month we recycle over 20,000 mobile phones. We have been recognised for our efforts in promoting mobile phone recycling and reuse, including the Sustania award for TOP10 sustainable solutions in the world.