Sell Vodafone Phones
Sell or trade in your old Vodafone phone hassle-free and get the best value for your device today
Sell your old Vodafone phone for cash with Mazuma
With Mazuma Mobile, you'll easily sell your old Vodafone phone and use the cash to purchase the latest device.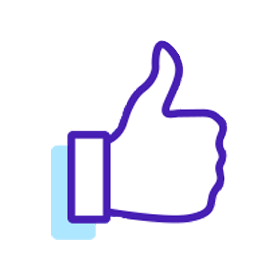 Competitive
Take advantage of our hassle-free trade-in process and competitive prices.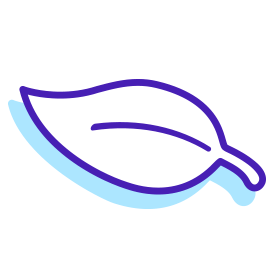 Environmental
Your old device's parts will be recycled or disposed of in an environmentally responsible way.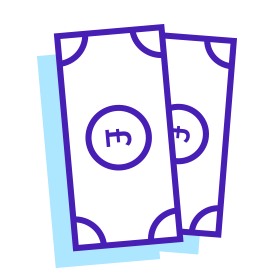 Our Promise
Mazuma Mobile offers a wide range of popular Vodafone phone models for you to choose from when selling your old phone. We promise to pay you 100% of the price quoted, or we'll send your device back free of charge!
How to sell your old Vodafone phone to Mazuma
When you say, "I want to trade in my Vodafone phone", Mazuma Mobile is here to make the process smooth and rewarding, so selling your old phone to us is a breeze. Whether you want to trade in your old phone because it's old or slow or if you want to sell a damaged or broken phone, we can give you a quote. Here's how it works:
Register your sale
Find the device you want to sell on our site and enter the details so we can give you a quote. If you want we'll even send you a sales pack!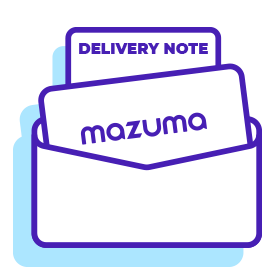 Pack your device(s)
Using either the supplied sales pack or print your own labels, and package up your Vodafone phone.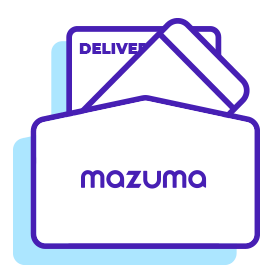 Post your device(s)
Use the supplied link to arrange delivery with DPD or the QR code for Royal Mail.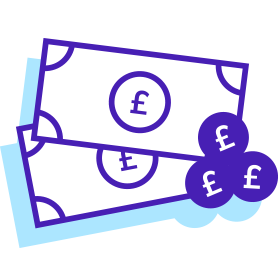 Get fast payment
Then, sit back and wait for the cash to arrive - we usually arrange payment as soon as we receive your unwanted phone!
Can I trade in my Vodafone phone under contract?
Unfortunately, no, we can't accept any phone which is legally not owned by the seller. However, if you're still in the middle of your contract, it's pretty easy to free yourself from a device you may not be happy with.
Unlike years ago, phone providers have made contracts much more simple. Instead of having one package which includes your data plan and device, most providers separate them onto two separate agreements.
This means you can pay off the remaining contract on your device without worrying about your data plan. However, always talk to your service provider first to ensure this is possible. If you can do this, you can get the money back from your device with the likes of our iPhone trade in services.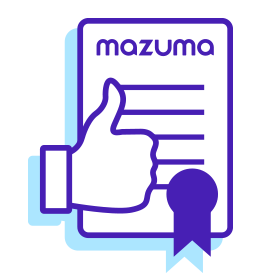 Is there any Vodafone Mobile phone I can't sell?
We certainly have a soft spot for all phones and aim to offer them a new lease of life. That being said, there are instances where purchasing a Vodafone Mobile doesn't work out.
Smashed
The most common reason would be if the phone is split in half, making its parts practically unusable for us. However, you can still sell your broken phone, just not a snapped phone.
Blacklisted
Further limitations involve the device's conduct—if it's implicated in questionable activities like being reported as lost or stolen or it's been blacklisted by a network, it's a deal-breaker for us. We do our due diligence by thoroughly checking each phone's history. Unfortunately, if we spot anything suspicious, we'll have to pass on that specific Vodafone device.
Should you be concerned about your device's conditions, don't hesitate to get in touch. Our team would be more than happy to chat with you about it.
Why choose Mazuma for my old Vodafone Mobile phone trade-in?
You see, there are numerous ways to sell that Vodafone Mobile of yours like online auctions or local marketplaces, but they lack certainty. Your phone may often be stuck in limbo for weeks before someone shows interest in your listing.
And that's where Mazuma comes in!
We're keen on taking your Vodafone Mobile phone off your hands, providing you with a rapid quote within minutes – say goodbye to all that waiting around. What's more, our free postage service ensures your phone reaches us promptly without any fuss. Our fantastic benefits are so extensive that we've dedicated an entire page to showcase why you should sell your phone to Mazuma.
However, if you're not quite sure about something? Fret not! Our comprehensive FAQs are available for your perusal or feel free to contact us directly. We're here to assist you every step of the way.
Now, get started by getting an instant quote for your vodafone Mobile!